Welcome to My Accountants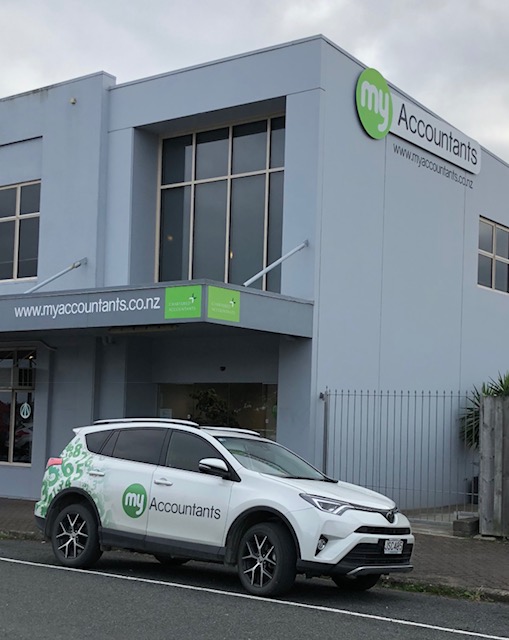 My Accountants is committed to providing a comprehensive range of practical accounting services for today's economic environment and we have over 70 years combined experience in New Zealand to help you realize your goals.
My Accountants offers a diverse suite of service to meet the ever-changing needs of individuals and businesses. My Accountants is dedicated to making a difference for our clients by providing advice that's tailored to who you are and where you want to go.
Whatever your needs are, we can help find the solutions, so contact us today.


Client Testimonials
"Nearly three years ago I moved my business from Auckland to Dargaville and it made sense to transfer to a local accounting firm. My Accountants have been so easy to deal with (my accounts were in a bit of a state), they tidied everything up and gave me some great advice moving forward. The team there are friendly and very helpful, from advice on the wage subsidy when COVID-19 hit to simple questions on Xero. I recommend their services to any business large or small."
---
"My Accountants have taken the scary out of dealing with Accountants. When I have procrastinated way too long about supplying information they have been patient and supportive. When I am asking the same question again because it has been too long since I last asked and I can't remember the answer they showed understanding. Their service has been prompt, efficient and easy to deal with."
---
"I think you are a GOOD bunch of fellows, always very helpful and friendly and give us a Calendar each year. Do our books on time, and most times get a refund we use for a night out….. Not happy about having to climb up those steps each time to see you." (thanks Merv, you are welcome to use the lift next time J)
---
"Going onto Xero was the best decision I have ever made, I love it and I love your team. I now have an extra 4 hours a month to do other work thanks to you and xero. Fabulous training, excellent support day in and day out."
Daphne Adams - Kaipara Abuse Prevention
---
"Family farming is an awesome business, but sometimes we lose sight of where we want to be as circumstances change, also our needs and wants change. One of our challenges has been getting started with a business plan, and this is the kick start we were looking for."
"Working with Joanna has got us talking and thinking; being open with our discussions and being away from the business is one of the benefits."
"Knowing we have positive tools, a good business structure to go forward and a professional to lead the way, I look forward to implementing our plan and seeing what is going to evolve out of this in the future. Thank you Joanna."
---
"A yearly budget and then monthly monitoring has us knowing our exact financial position at the end of each year. This has enabled us to complete several milestone projects on the farm without any financial worry. We will continue to do yearly budgets to ensure we reach our financial goals."
Wendy and Corin Schick - Moo's 'R' Us Ltd