Joanna Ewenson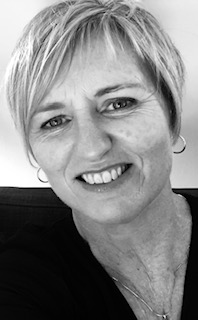 Originally from the Manawatu, Joanna Ewenson was born and bred on a dairy farm. She and Graeme moved to the Kaipara in 1994 after university before heading overseas for a few years in 2000. Upon return Joanna joined the firm in 2002, became a partner in 2003 and then had four children in four years.
Since Joanna graduated in 1993, business has changed greatly. There were no computers on desks back then and accounting business solutions were essentially non-existent for clients. Photocopying charges and toll calls were charged individually to clients and a Tea Lady would bring out cups of tea for the workers only for the tea trolley to be whipped away ten minutes later.
Business is fast and the environment ever changing. In business we absorb the general business costs, mark-ups are aligned and profit measured through everyday cost effective business computer systems like Figured, Xero and Cash Manager. Gone is the Tea lady and replaced by a kettle with a "do you own dishes" sign whilst everyone is working on "devices" on their desk unless they are having a "device free day".
Joanna relishes the ability to work closely alongside clients' advisors to help achieve a timely management tool for business and farmers alike. Business development is not only for the commercial business as such; it is just as vital for the farming community as the ever pressing dilemma of succession planning increases. Business Plans provide an excellent platform to jump start thoughts for the future in any business large or small.
Joanna has invested considerable time to develop a Business Development toolbox for the firm which is critical to ensure the growth and success of every business in our fast past environment.
With today's suite of readily available computer programs, she also encourages clients to explore Cashflow and Forecast reports. These are now a basic business tool with the inexpensive computer programs available to both clients and advisors simultaneously.

A key motive for Joanna is providing practical solutions for practical people. Clients can focus on the front half of the business while My Accountants focuses on the back half in a cost effective manner. It is often hard to delegate some of these functions and this is where the My Accountants Team comes in.
The firm provides assistance in all areas of accounting - in all business types from business start-ups, budgets, cashflow, wages, trust and company formations, through to tax management, financial statements and business development.